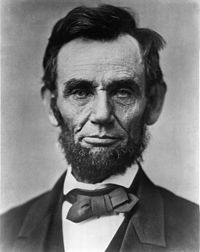 Business Mediation Network's "Lincoln Initiative" is a continuing legal education program designed to improve mediation advocacy skills and to train lawyers how to customize the dispute resolution process on a client-by-client basis.  BMN's Lincoln Initiative is named after Abraham Lincoln who, in an 1850 manuscript entitled "Notes for a Law Lecture," recommended that lawyers should first attempt to "persuade your neighbors to compromise . . . As a peacemaker the lawyer has a superior opportunity of being a good man.  There will still be business enough."
With skyrocketing litigation costs, increasing disclosure requirements, burdensome electronic discovery and declining civil trials, most businesses would rather find non-litigation alternatives to resolving conflict.  BMN's "Lincoln Initiative" trains lawyers to recognize how to assist their clients and enhance their practices through private dispute resolution.  This approach is explained in "Educate, Explore and Engage – Pointers for Lawyers Preparing Clients for Facilitative Mediation," an article by Richard Glaser, Director of BMN's Lincoln Initiative.
For more information about our Lincoln Initiative please Contact BMN.